I feel so blessed and humbled reading your kind words. With permission, I have posted some of the testimonials I have received. Thank you to everyone who came through my door!! Thank you for your trust, I feel so blessed you gave me the opportunity to work with you. If you would like to leave a review, please go to my contact page, or you can submit a review on Google+here: goo.gl/pOR2Ve. I love reading your feedback and wonderful messages!!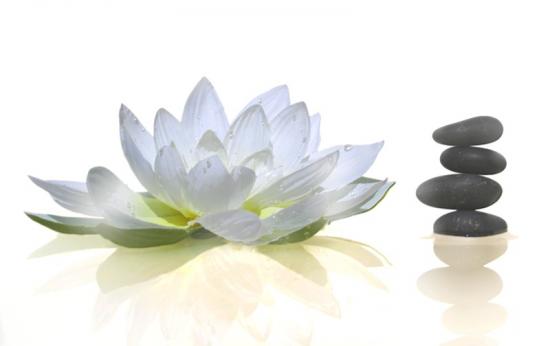 Anna, I just wanted to send you a heart felt thank you note...you gave me the best massage ever! I was in so much pain these last couple weeks, and I literally walked out feeling like a new human being. Not only is my back pain gone; I feel more relaxed and at peace than I have felt in a very long time. Thank you so much, you have a very calming healing presence and amazing talent!
Sarah H.
---
Anna has been an amazing massage therapist for me over the years. She has given me the most relaxing and therapeutic massage that I have ever had. If I was having a bad day, just knowing I was going to have her healing massages kept me going. She has healing hands and a very calm manner about her. I have always walked out feeling 100% better than before going in.
Kathy V.
---
Massage therapy has been an integral part of the management of my fibromyalgia pain and muscle spasms for the past 20 years. Over that time I have seen many massage therapists in multiple states. Anna has been my therapist for the last 15 months. Her knowledge and understanding are superior to any therapist who has treated me as is her skill at identifying problem areas and selecting the best treatment modalities.

R. K. York, MD
---
Anna's healing massages have helped me through very hard times of grief. She offered a safe healing space for me to heal and be myself. When I was feeling overwhelmed by sadness, a massage from Anna would always help me more than I can ever describe in words. A peace would come over me, and I knew everything would be OK. I will be forever grateful, she has been a huge blessing to me.
Emma A.
---
I have seen Anna for the past couple years for migraines and back pain. Her wonderful massages are the only thing that have helped me! As long as I come in every couple weeks, the tension and headaches stay away. I absolutely LOVE the cupping too!! Everything is perfect...Anna's healing touch, the beautiful peaceful room, soft music, extremely comfortable warm table, hot stones, everything...tension just melts away every single time. Thank you!!!
Lisa P.
---
Anna is an exceptionally talented massage therapist. Her care and attention to detail is high level. I'm a fairly big guy, 6'1" 225 lbs and Anna provided the deep pressure I needed. Anna also has the skill to back off the pressure and provide a light soothing touch. I highly recommend Anna for your massage and cupping needs.
Marc K.
---
The massage was wonderful! I did quite a bit of research before I called Anna. I didn't like my last massage elsewhere and was hesitant to try someone new. Her website gave me a good feeling, and I can honestly say she exceeded my expectations. She made me feel calm, her office is very beautiful and relaxing, and the massage was amazing! Her pressure was perfect, I never tensed up, yet all the tension in my shoulders has disappeared. I almost fell asleep, but didn't want to miss the experience so I tried my best to stay awake. I will be back.
Sophia L.
---
I have been a client of Anna's for about 2 years I was given her name by my Financial Planner who had been a client. I have the beginnings of arthritis and massage has been the only relief I get other than over the counter analgesics. Anna is very conscientious and caring person, her techniques are effective and give me relief from stiffness and pain, I highly recommend her to anyone who needs relief from my issues or just to unwind from a stressful life! Thanks, Anna!
Tim C.
---
Anna is one of the best massage therapists that I have ever seen. She listens to your concerns, focuses on the issues and takes her to concentrate on the problem areas. She has helped me recover from surgery and helped with my headaches. She is very knowledgeable and uses that knowledge when treating a client. II would, definitely, recommend her to anyone.
Stacey A.
---
I have seen Anna for several years. She's very kind, and just walking into her healing space makes me instantly feel more relaxed. Her touch is gentle, extremely relaxing, and effective. I have had many massages in my life, and I could never relax because they either talked during the whole session, or attempted to get my muscles to relax with force, which often left me in pain for a couple days. With Anna that's never the case, her gentle - yet firm pressure when needed - is so soothing, I almost always drift off into a dream state, and feel amazing for a long time.
Mary B.
---
Thank you, Anna!!! My massage today was just what I needed...SO relaxing and felt wonderful for my over-stressed mind and muscles.. I appreciate your kindness! Will definitely recommend you to my friends, and I hope to come back to visit you sooner than my next birthday :)
Ivory F.